Your chance to win free Majestic Cinema tickets !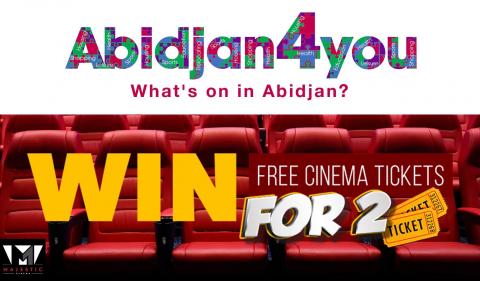 Abidjan4you not only keeps you updated on all exciting events in Abidjan, we are also dedicated to getting special deals for you.
Our latest partner is Majestic Cinema.
From now on, we have loads of cinema tickets to be won every month !
Refer your family members, coworkers and friends to be registered on Abidjan4you calendar of events and get a chance to win Majestic Cinema tickets.
To participate, send by email the names and contacts of 2 people minimum at this address: contact@abidjan4you.com
* Cinema tickets valid 2 months for any Majestic Cinema in Abidjan. You get to choose the movie and time you want.